Leuk, maar onbevestigd nieuws voor die-hard Dark Souls fans. Er zijn namelijk twee speciale collector's editions opgedoken van de aankomende game Dark Souls 3.
Website Destructoid heeft zijn handen weten te leggen op twee screenshots van deze speciale edities van de aankomende game. Het gaat om twee hele luxe edities waarbij vooral de bijgevoegde beeldjes gaan bepalen hoeveel je moet dokken.
Er is de Collector's edition waarbij je de 'Red Knight' erbij krijgt, die maarliefst 25 centimeter groot is. Deze zal 136 dollar kosten.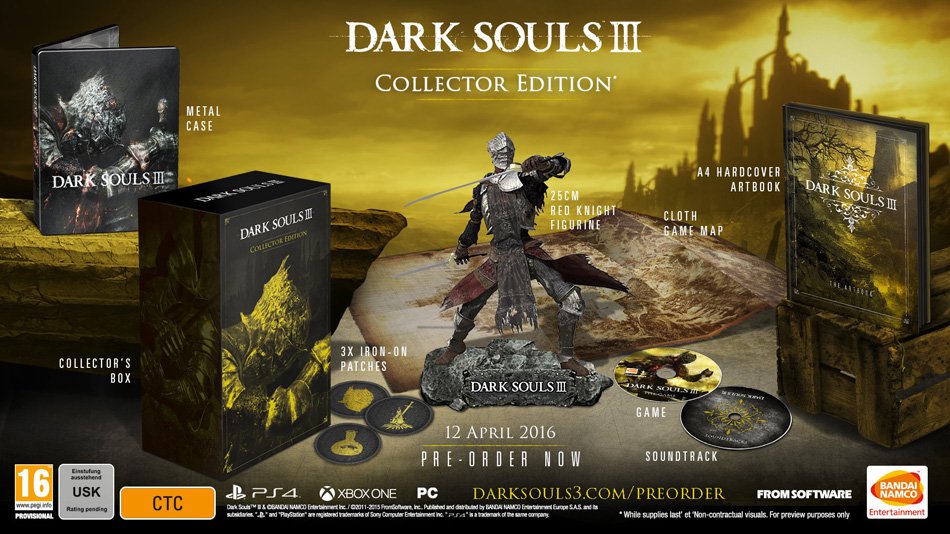 Ook is er de Prestige edition waarbij je de 'Lord of Cider'  statue krijgt die 40 centimeters groot is. Deze zal voor 490 dollar over de toonbank gaan.
Of deze edities er werkelijk gaan komen, is nog de vraag. Maar hell, wat zien ze er ongelooflijk goed uit!