Het is ondenkbaar dat jij als gamer Metal Gear Solid V nog nooit gespeeld hebt. Toch brengt Konami binnenkort een bundel uit van deze game met alle downloadable extraatjes.
Metal Gear Solid V: Ground Zeroes en Metal Gear Solid V: The Phantom Pain worden gebundeld tot één game, welke de naam Metal Gear Solid V: The Definite Experience mee krijgt. Dit lekkere pakketje bevat tevens alle uitgebrachte DLCs. Er is een Amerikaanse release gepland en de game zal daar op 11 oktober verschijnen. Via de officiële Duitse website kun je de volgende details omtrent Europa vinden:

Ben je geintresseerd in welke DLC shizzle je kunt vinden in deze bundel, check dan even onderstaande plaatje: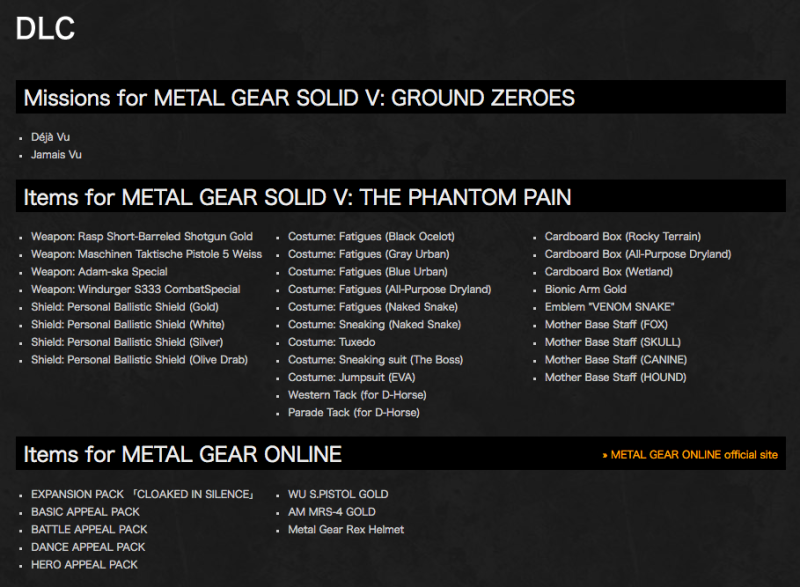 Mosterd na de maaltijd of toch een goed idee? Wij zijn benieuwd naar jouw mening, laat deze dan ook achter in de comments!