CD Projekt RED blijft hun game al regelmatig updaten, maar het lijkt er op dat de volgende patch toch de grootste tot nu toe gaat worden. Zo is het straks mogelijk om spullen buiten je eigen inventory op te slaan, en kan je een alternatieve movement-modus voor Geralt gebruiken.
Zonder al te veel te lullen, zal ik maar gauw de nieuwe opties even oprakelen voor jullie:
A new, alternative (optional) movement response mode for Geralt.
A player stash for storing items, available in various locations throughout the game. Stash locations are marked on the player's map.
Crafting and alchemy components no longer add to the overall inventory weight.
Books are now placed in a dedicated tab in the Inventory and books that have already been read are properly grayed out.
Multiple sorting options are now available in the Inventory.
Alchemy formulas and crafting diagrams can be "pinned", meaning all components and ingredients required to make them will be conveniently marked in the Shop panel.
Dozens of fixes for quest related issues, both major and minor.
A few performance enhancements, including the optimization of FX, scenes and general gameplay.
Various improvements to horse behavior.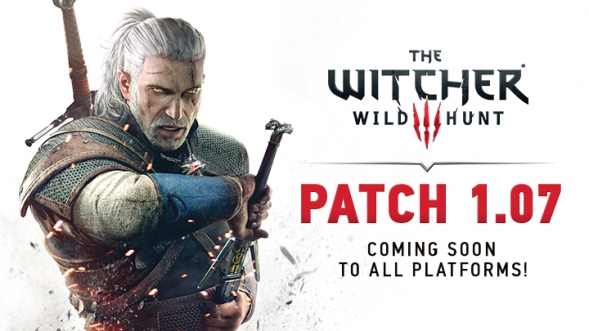 Duidelijk niet alleen maar bugfixes! Zoals er al te zien is zullen er mogelijkheden zijn om je inventory handig te sorteren, player stashes in de wereld te gebruiken en is het mogelijk om formules te snappen/pinnen om het winkelen naar ingrediënten makkelijker te maken. Ook is er die alternatieve manier om met Geralt te manoeuvreren door de wereld, maar God mag weten wat dat precies in gaat houden. Ik zet mijn centen in op stelten of je handen.
In de loop van de week zou er aangekondigd moeten worden wanneer de update precies gaat plaatsvinden. Wij houden je uiteraard op de hoogte!