De eeuwige cyclus van Mortal Kombat, waar het bloed, ingewanden en menig uitgelepeld oogballetje je om de oren vliegt, is...
Vorig jaar werd Crime Boss: Rockay City vol bombarie aangekondigd tijdens de The Game Awards. Hoewel de beelden er tof uitzagen...
De afgelopen tien jaar heeft ontwikkelaar FromSoftware zijn mechs in een garage geparkeerd om zicht te focussen op de golf...
Ascendant Studios is een nieuwe studio opgericht door Brett Robins, welke eerder heeft gewerkt aan diverse Call of Duty-games bij...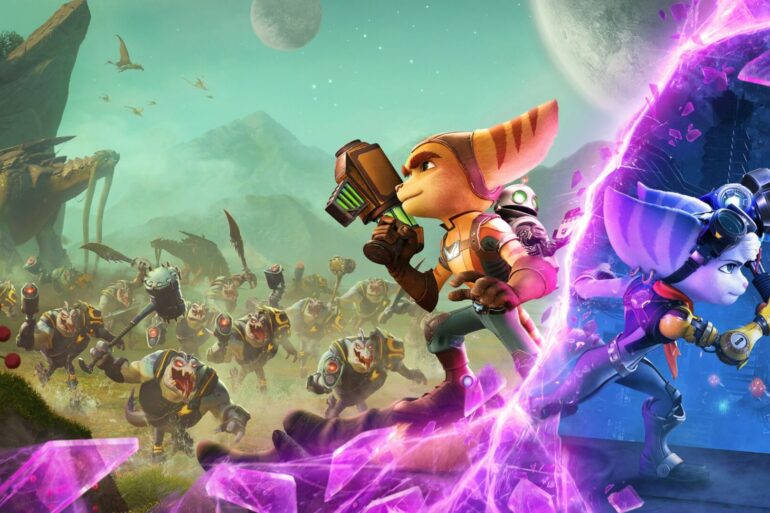 Ratchet & Clank: Rift Apart, van ontwikkelaar Insomniac Games, verscheen al eerder in 2021 op de PlayStation 5 en gooide hoge...
Als we terugkijken in de geschiedenis van gaming zijn er maar weinig spellen waarin een kat de hoofdrol heeft gespeeld....
Capcom is de afgelopen jaren ontzettend goed bezig met zowel nieuwe games als remakes van hun oude games. Zo nu...
Een nieuw jaar, nieuwe kansen. Althans zo luidt het gezegde, maar dat dat in de praktijk niet altijd opgaat, merken...
Na het opstarten van Story of Seasons: A Wonderful Life werd ik overvallen door een golf van nostalgie. Het startscherm en...
Het leek te mooi om waar te zijn. Hoe meer ik zag van Aliens: Dark Descent, hoe meer ik er naar...
Het is alweer even geleden dat we een pretpark hebben mogen bouwen. Toch zien diverse ontwikkelaars en uitgevers hier nog...