Fans van Black Ops kijken natuurlijk uit naar het nieuwe deel wat dit jaar gaat verschijnen. De game zou zichzelf niet zijn als de populaire Nuketown map niet in de multiplayer zou zitten. Hebben wij even nieuws voor jou!
De populaire Nuketown-map uit de multiplayer van Call of Duty: Black Ops keert weer terug in de aankomende Call of Duty game.
 Gamers die het spel op de Xbox One, PlayStation 4 of PC reserveren, ontvangen dan ook de nieuwe versie van de multiplayermap, met de originele naam Nuk3town.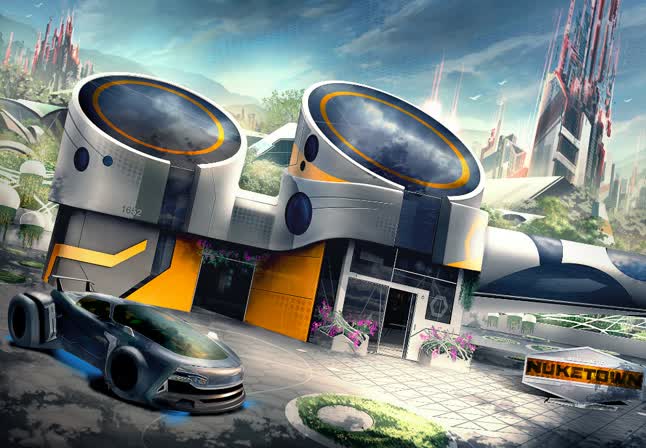 Of de map ook verschijnt op de Xbox 360 of PlayStation 3 is nog niet bekend.
Volgens Activision is de map opnieuw opgebouwd vanwege de snellere actie van Black Ops 3 .
Black Ops 3 is vanaf 6 november verkrijgbaar.