Als we bronnen mogen geloven komt Call of Duty: Modern Warfare Remastered deze zomer mogelijk losstaand naar de Xbox One, PS4 en PC.
Op het moment van schrijven is de remaster van Modern Warfare alleen verkrijgbaar bij de premium editie van Call of Duty: Infinite Warfare. De website 
CharlieIntel
heeft echter inmiddels verwijderde pagina's op GameFly gezien waar staat gemeld dat er een losstaande versie op 20 juni op PlayStation 4 en op 20 juli op Xbox One verschijnt.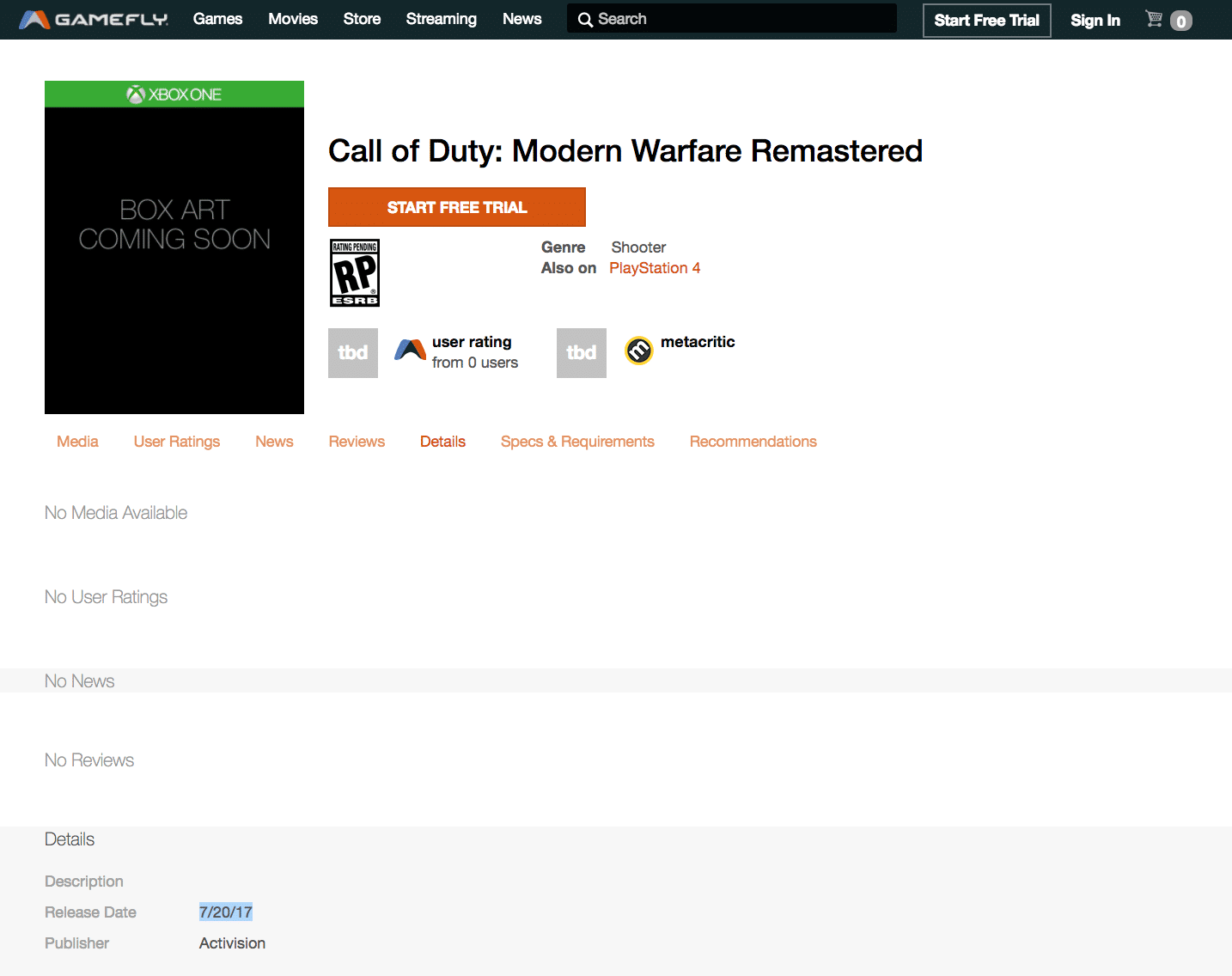 De verschillende lanceringsdata geven het gerucht extra draagvlak, omdat uitgever Activision een deal heeft met Sony om Call of Duty-content een maand eerder naar PlayStation 4 te brengen. De uitgever heeft een losstaande editie van Modern Warfare Remastered echter nog niet officieel bevestigd.
Modern Warfware Remastered bevat een opgepoetste versie van de campaign uit 2007, alsmede de multiplayermodus. Rowdy speelde de game en was aardig enthousiast in zijn review!