Je zult Hulk Hogan niet terug gaan vinden in WWE 2K16 na racistische uitingen
World Wrestling Entertainment (WWE) Visual Concepts bracht met volle trots begin deze maand nieuws over dat de nieuwe WWE 2K16 game meer dan 120 unieke personages zal bevatten. De teller wordt echter teruggezet naar 119 personages, want de uitgever 2K heeft besloten om Hulk Hogan te verwijderen uit de nieuwste telg van de WWE-franchise.
Van de week lukte het De Hulk nog om het nieuws te halen vanwege de racistische uitlatingen die waren te horen op een sekstape. Het gevolg is dat hij door WWE op straat werdt gezet. Uitgeverij 2K volgt dit voorbeeld met het besluit om Hogan uit de WWE 2K16 te verwijderen.
Citaat van uitgever 2K: "We are highly respectful of the way that our partners choose to run their business and manage our partnerships accordingly. We can confirm that Hulk Hogan will not appear in WWE 2K16."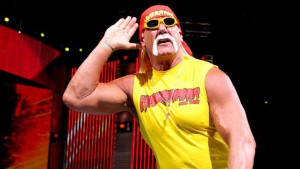 De Hulk heeft ondertussen zijn excuses aangeboden voor zijn acties. Dus misschien dat we hem volgend jaar in de WWE 2K17 weer gaan terug zien. Als de uitgeverij de verontschuldiging van De Hulk accepteert.
Wat vind jij? Is het terecht dat De Hulk is ontslagen uit 2K16 of vinden jullie dit een beetje te dramatische?