Er werd gezegd: "Luke, Vader and Boba Fett are just some of the heroes you will be able to play in Star Wars Battlefront".
Een goeie reddit dude heeft de program files van Star Wars Battlefront zitten doorpluizen en heeft bij de "Characters.cb" files referenties naar Han Solo, Princess Lea en The Emperor gevonden! Nu zijn dit natuurlijk onmisbare figuren uit het Star Wars universum dus het is geen mega grote verassing maar niet minder leuk! De heroes afdeling is ook leuk aan te vullen met verschillende DLC's! Welke Star Wars goodie of bad guy zou jij willen spelen??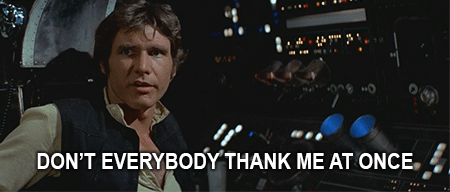 Vergeet niet dat de Beta uit komt vandaag 8 oktober en je tot 12 oktober mag knokken voor The Empire of als Rebel scum storm troopers af kan knallen! May the Force be with you!