In navolging van een hele hoop andere titels, krijgt Homefront: The Revolution wel een hele vette Special Edition! Na games met koelkasten, een arm accessoire of een dik standbeeld, krijgen we nu een bestuurbare tank in ons pakketje…
Veel gamers hebben misschien wel de béta gespeeld van de nieuwe Homefront en vanuit hier blijkt dat er nog wel het een en ander mag gebeuren aan de game. Onze eigen Leo was zelf ook niet echt te spreken over wat hij voorgeschoteld kreeg, maar dit mag de pret niet drukken. Uitgever DeepSilver doet gewoon lekker mee met de dikke uitvoeringen van games en vandaag kregen we dan ook een mooie Special Edition voorbij komen.
Deze Special Edition zal onder andere een prachtig artbook en de Season Pass bevattent. Blikvanger van dit alles is de zogenaamde 'Goliath Edition'. Dit is een radiografisch bestuurbare KPA Goliath Drone. Deze prachtig nagebouwde tank heeft zeswielsaandrijving, echt werkende lichten en wordt ook wel 'het meest machtigste wapen van de KPA' genoemd.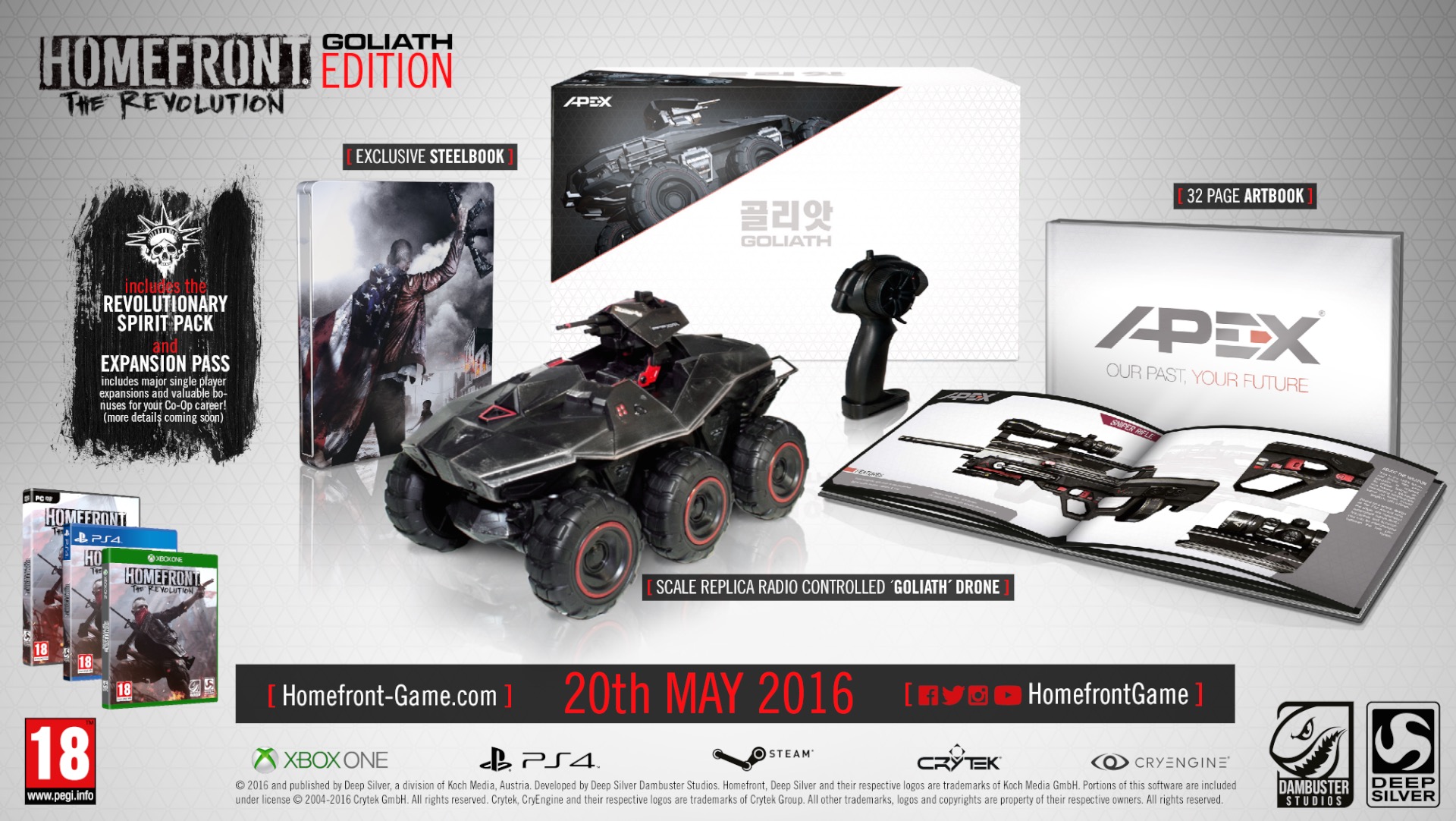 Homefront: The Revolution rolt op 20 mei de winkels binnen. Trekt het spel jou met deze Special Edition over de streep?