Pssstt… Hey! Zoals je misschien weet is The Legend of Zelda dit jaar 30 lentes jong, en om dit te vieren hebben we iets tofs voor je.
Er is namelijk een 3D-versie van de originele The Legend of Zelda speelbaar in je internetbrowser. Er zijn twee fans die de game gratis hebben opgefleurd in 3D om het dertigjarig jubileum van de originele game te vieren.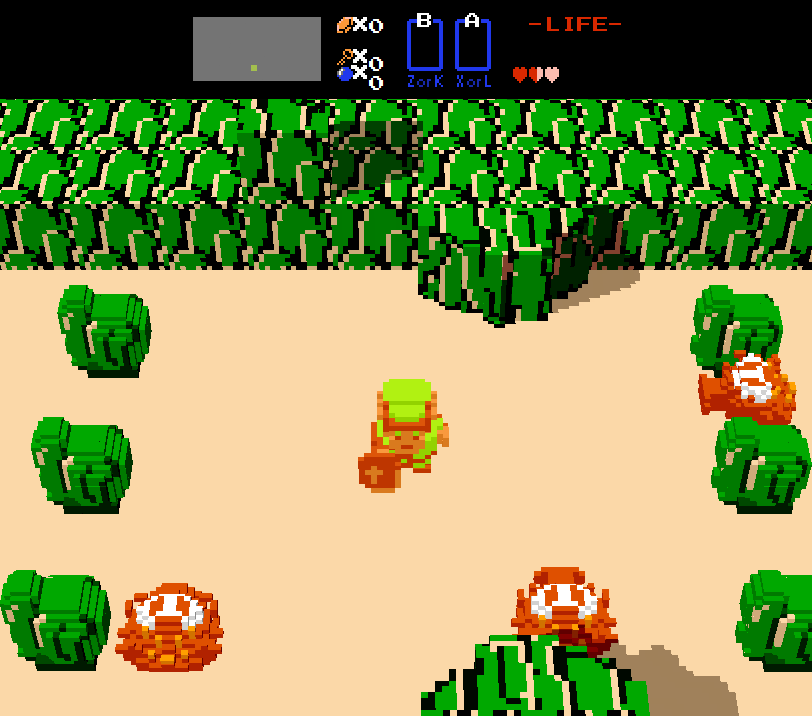 Even wat technisch gebrabbel, want ook wij willen wijs overkomen. De visuele stijl is tot stand gekomen door gebruik van voxels en wordt er verder gebruik gemaakt van WebGL-technologie om deze 3D Zelda ook speelbaar te maken op smartphones en tablets.
Nog niet alle alle elementen uit de originele game zijn verwerkt in dit project. Zo ontbreken er nog wat dungeons. Daarnaast is de gameplay nog niet helemaal verfijnd, waardoor het moeilijk kan zijn vijanden te raken of te ontwijken, zoals we zelf hebben gemerkt.
Doordat deze fanbased game alle elementen van het origineel bevat is de kans heeeuuul groot dat Nintendo de makers verzoekt de game offline te halen. Voorlopig is deze 3D-versie van The Legend of Zelda te spelen door zelda30tribute.com te bezoeken. Wij zeggen, check die shit!
[mbYTPlayer url="https://www.youtube.com/watch?v=4gGS87AF6NU" opacity=".5″ quality="medium" ratio="auto" isinline="false" showcontrols="false" realfullscreen="true" printurl="true" autoplay="false" startat="84″ mute="true" loop="true" addraster="true" stopmovieonblur="false" gaTrack="false"]